ENDORSE ADAM! PLEASE ENDORSE ME BY SENDING ME
YOUR NAME AND EMAIL:
Former State Senator Bill Monning:
"I am pleased to endorse Adam Spickler for Board Trustee at Cabrillo Community College. I know Adam to be a man of integrity, compassion, capacity, and commitment. He has served his district and the entire Cabrillo College community with dedication and distinction. We are indeed fortunate that he is willing to serve our college and community, I urge your strong support and vote to re-elect Adam. Let's keep him working for all of us!"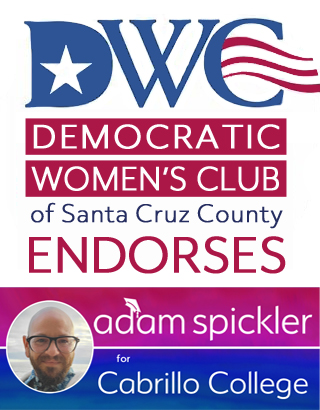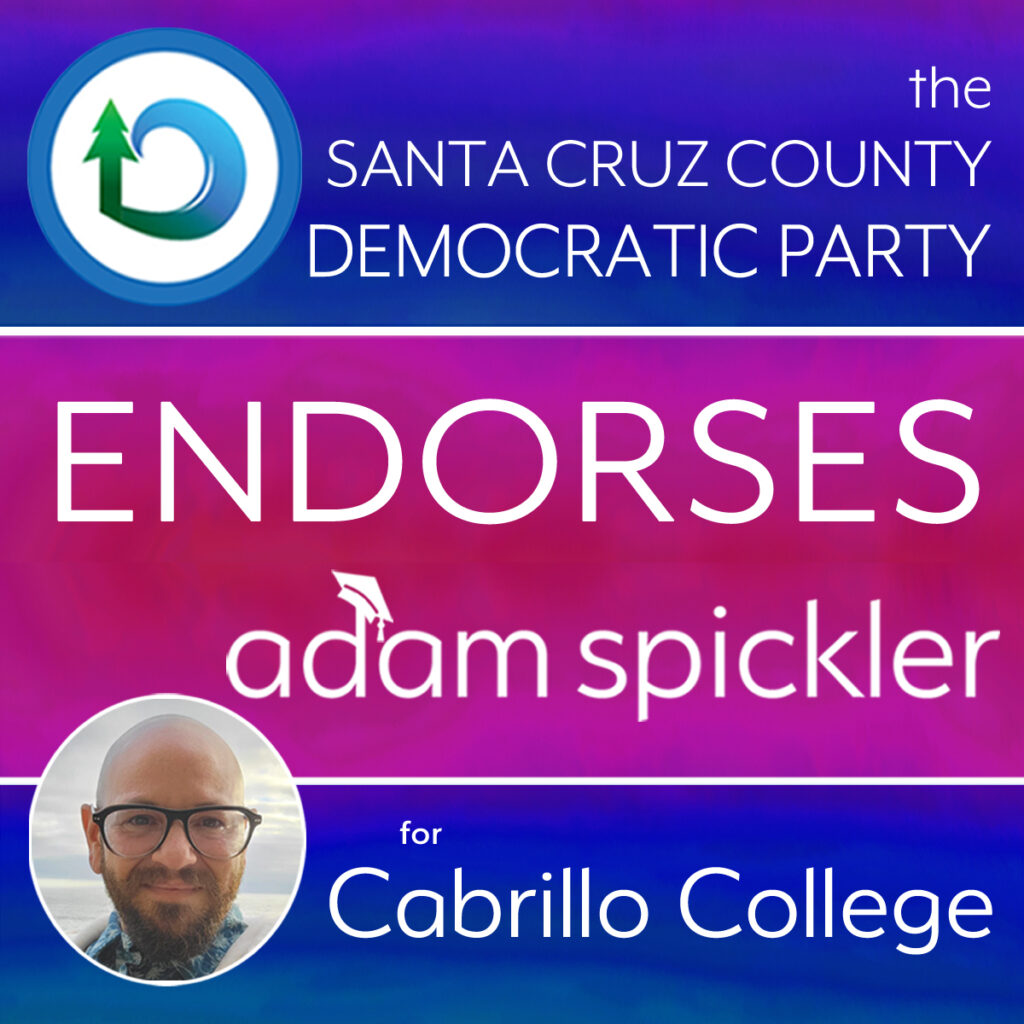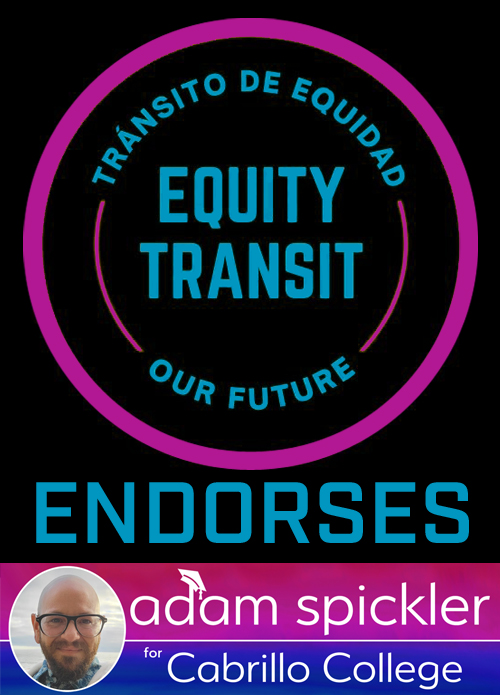 Former Cabrillo Foundation President Owen Brown:
"As a Cabrillo Foundation volunteer and past President I have thoroughly enjoyed working with Adam, most recently as a member of the Cabrillo Name Exploration Task Force. Adam works diligently and effectively, and he approaches issues thoughtfully, objectively and fairly. He is a great leader and is well respected by those he works with.