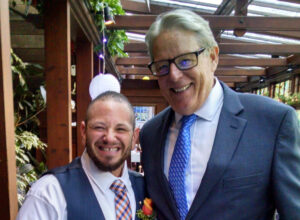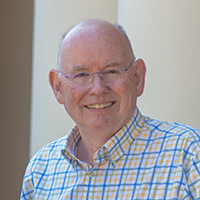 GLBT Alliance of Santa Cruz County
California Democratic Party
Carpenters Local 505 & 605
LiUNA! Local 270
Sheet Metal Workers, Local 104
SMART Local 0023
Cabrillo College Federation of Teachers
Greater Santa Cruz Federation of Teachers
Bill Monning, Former CA Senate Majority Leader
Mark Stone, CA State Assemblymember District 29
Robert Rivas, CA State Assemblymember District 30
Fred Keeley, Former CA Assembly Speaker Pro Tem
Ryan Coonerty, Santa Cruz County Supervisor 3rd District
Zach Friend, Santa Cruz County Supervisor 2nd District
John Leopold, Former Santa Cruz County Supervisor 1st District & Former Cabrillo College Trustee
Faris Sabbah, County Superintendent of Schools
Donna Ziel, Cabrillo College Trustee Area 1
Christina Cuevas, Cabrillo College Trustee Area 3
Felipe Hernandez, Cabrillo College Trustee Area 5
Dan Rothwell, Cabrillo College Trustee Area 6
Steve Trujillo, Cabrillo College Trustee Area 7
Claudine Wildman, Former Cabrillo College Trustee
Bruce Van Allen, County Office of Education Trustee
Rose Filicetti, County Office of Education Trustee

Martine Watkins, Santa Cruz City Council & Former Mayor

Justin Cummings, Santa Cruz City Council & Former Mayor
Sandy Brown, Santa Cruz City Council
Shebreh Kalantari-Johnson, Santa Cruz City Council
Cynthia Mathews, Former Santa Cruz City Council & Former Mayor
Don Lane, Former Santa Cruz City Council & Former Mayor
Mike Rotkin, Former Santa Cruz City Council & Former Mayor
Kristen Brown, Capitola City Council & Former Mayor
Yvette Brooks, Capitola City Council & Former Mayor
Jack Dilles, Scotts Valley City Council & Former Mayor
Lowell Hurst, Watsonville City Council & Former Mayor
Wendy Root Askew, Monterey County Supervisor 4th District
Tyller Williamson, Monterey City Council
Deb Tracy-Proulx, Santa Cruz City Schools President
Joe Hall, Former Santa Cruz City Schools President
Maria Orozco, Pajaro Valley School Board Trustee
Leslie DeRose, Former Pajaro Valley School Board Trustee
Reed Geisreiter, Port Commissioner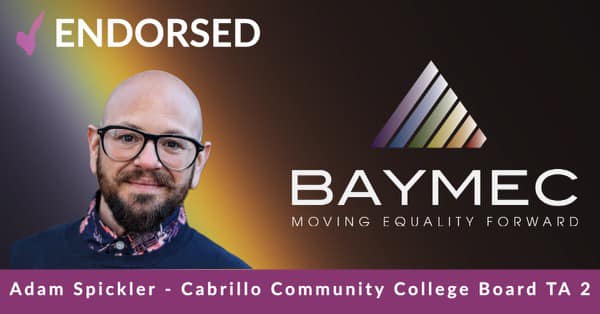 ENDORSEMENTS BY INDIVIDUALS
Adriana Rocha
Aisha Charves
Amanda Harris Altice, *Santa Cruz Indivisible Co-Chair
Andrew Goldenkranz, *Santa Cruz Democratic Party President
Andy Hartman
Andy Shapiro
Angela Marshall, *Santa Cruz Indivisible Co-Chair
Anthony Ross
Barry Scott
Beth Thurman
Bob Correa
Bruce Bratton
Casey Carlson, *President, Greater Santa Cruz Federation of Teachers
Cece Pinheiro
Clare Sheils
CoCo Raner-Walter, *Santa Cruz Democratic Party Past-President
Deb Abbott, *Former Director, Cantú Queer Center at UCSC
Dina Izzo
Dinah Phillips
Donna Thomas
Elaine Johnson
Gail Groves
Glenn Glazer, *Santa Cruz Democratic Party Secretary
Greg Larson
Gretchen Regenhardt
Helene Simkin Jara
Jacquie Benetua-Rolens
Jane Royer Barr
Dr. Jen Hastings
Jenni Veitch-Olson
Jessica Scheiner
Jim Grove
JM Brown
Josie Montes
Judy Rickert
Julie and Gareth Gill
Julie Olsen Edwards & Rob Edwards, *Cabrillo Faculty (Archaeology and Child Development), Ret.
Karen Darling
Katie Gabriel-Cox
Katie Limas
Kayla Kumar
Leslie Steiner
Lani Faulkner, *Equity Transit
Linda Kerner
Linda Wishusen
Lora Bartlett, *Associate Professor, Education UC Santa Cruz
Lora Lee Martin
Lynn & Bill Walton
Maria Rodriguez-Castillo
Mark Mesiti-Miller
Mary McKenna
Max Wells
Melinda Vahradian
Monica Lippi
Nancy Macy, *VWC Environmental Committee Chair
Natascha Bruckner
Nathaniel Saucier

Olivia Millard

Owen Brown, *Cabrillo Foundation President, Ret.

Pat Dellin, *Regional Transportation Commission Director, Ret.
Peg Popken
Rachel Bickert
Rachel Dann
Rachel Kippen
Rachel Williams
Rena Dubin, *Library Advisory Commission
Rene Bloch, *Swing Left
Ron Indra
Sally Arnold
Sara Clarenbach
Scott Johnson
Sheryl Kern-Jones
Sibley Simon
Steph Taylor *Co-Founder, Out In Santa Cruz
Stuart Rosenstein
Susan Willats
Suzanne "Z" Doty
Teresa Buika Leopold
Teresa Marlow
Terry Dorsey
Terry Teitelbaum
Tina Andreatta
Tommy Alejandrez
Tom Graves
Tony Russomano
Dr. Victoria Bañales, *Cabrillo College English Instructor
Wiggsy Sivertsen, *BAYMEC Founder
*Title is for affiliation purposes only and does not indicate an organizational endorsement.
"I endorse Adam for Cabrillo trustee. He's proven over the last few years that he listens to community to enact what the voters and students are passionate about and what is in their best interests. I hope Adam Spickler continues to run for more offices because he's an inspirational person, a pillar of the community, and we are lucky to have him in Santa Cruz County! Please run for state & congress someday Adam. You're phenomenal."
"Adam puts his whole heart into all his endeavors! As a former boss and forever friend, he has touched my life in so many meaningful ways. I'm always impressed by how hard he works to achieve whatever he aims. He has my full endorsement!"
"I've always appreciated Adam's logical, consistent and fair minded approach to issues. I sincerely appreciate his service to the community. I'm very happy to endorse him!"
"I'm proud to endorse Adam. He brings intelligence and genuine empathy to his role as Cabrillo College Trustee."
"We are very lucky to have Adam serving as a Cabrillo College Trustee. He has served our community in many ways for many years. He is knowledgeable, thoughtful and positive. He has accomplished a good deal in his first term and will bring further improvements to the College he attended that led to a remarkable career in public service."
"Adam is smart and hard-working with great values!"
"Adam is a person who works hard and cares for making Cabrillo College best it can be."
"Thank you, Adam, for being a great champion of equity and inclusion at Cabrillo College, and throughout our entire community!"
"I endorse Adam because he has the experience and leadership that is critical to this position, he is wholeheartedly a true representative of every community member in our county and upholds the shared values of equality for all!"
"Adam is a man with many talents, a grounded base of experience, and a passion to make change supporting an equitable community on all fronts. His work is in service to our diverse community."
"Adam has exceptional leadership skills, he fosters good will, and creates an effective/collaborative work environment where others thrive and want to achieve set goals. I had the privilege of working with Adam and I fully support him in every way. He will get the job done with integrity, pride, compassion, and some fun too! Thank you Adam for your dedication and drive to make the world a better place!"
ENDORSE ADAM! PLEASE ENDORSE ME BY SENDING ME YOUR NAME AND EMAIL: